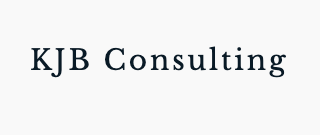 E 22 , Halle 5
Karen J. Brown
Finding the opportunity in uncertainty
and the possibilities in change
Imagine an organization where people feel respected, trusted and supported. Imagine an organization where stress and conflict are transformed into creativity, collaboration and resilience.
What would this feel like? What possibilities and opportunities would exist?
Now imagine this organization – is your organization.
Are you ready and willing to open up to new ways of thinking, doing and being? Are you ready to change your mind and create new results?
Karen J. Brown
Certified NeuroChangeSolutions Consultant
NeuroChangeSolutions (NCS)
NCS have developed proprietary programs specifically designed for, and used by organizations around the world, seeking to leverage the principles of neuroscience to effect real change within their organizations.  Based on the work of Dr Joe Dispenza, these programs offer models and tools enabling participants to overcome habitual patterns, rewiring their brains and reconditioning their bodies to create a new way of being. With the possibility to tailor the delivery to fit the needs of any organization, the content can be spread over a series of days and can be delivered in person or online. The option also exists to add individual or team coaching programs to further enhance the value on both a personal and professional level.